Hi! Thank you for visiting!
My name is Brekke, it sounds like "Breck" :) I am a wife, mom, Huntsville transplant, a "retired" labor and delivery nurse, and a family photographer based in North Alabama.
My work centers around young families who are in the trenches of sleepless nights, temper tantrums, goldfish crackers, and giggles. I strive to capture the essence of young childhood and the smiles (and sometimes tears) of the people that entrust me to capture their memories in front of my lens. Light and love are forever documented in my sessions, in hopes that the memories of the sleepless nights will soon be forgotten and the love shared between the people in my photographs will be the strongest memories that remain.
I live in Huntsville, Alabama with my rocket scientist husband, our wild and crazy three year old son, and two Boston Terriers who are thankful that there is a human kid around so they don't get their photos taken nearly as much now.
Photo by Mary Colleen Photo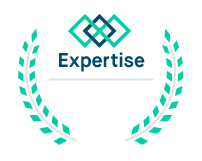 Best Newborn
Photographers
in Huntsville
2016
NILMDTS is non-profit organization who works to provide the gift of remembrance photography for parents suffering the loss of a baby. We train, educate, and mobilize professional photographers to provide beautiful heirloom portraits to families facing the untimely death of an infant. We believe these images serve as an important step in the family's healing process by honoring the child's legacy.